10 Reasons a Chalet Couple job is the one...
How sad, another list...
Every single blogging site nowadays seems to have at least some sort of cliché list going on (look, seriously this French language thing is a piece of piss…cliché cliché cliché!) so I thought why the hell not add one to this wonderful site*! So here are my 10 reasons a Chalet Couple job is the best in the mountains...
*Anything to help bump me up in the Google search rankings…''oh god please boost my rankings!!''
10 – You're with your better half or close friend
When shit hits the fan or you get the mid-season blues, you already have your favourite there to perk you up. Or do the dishes. Or both. You are not alone!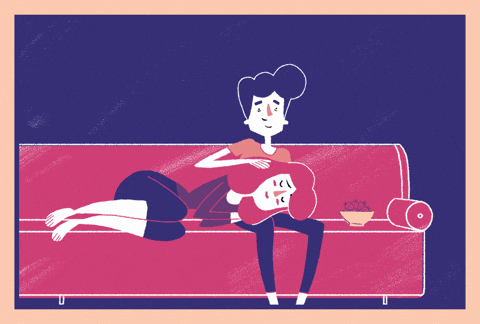 9 – Bond with guests
Unless they're complete arseholes, you are going to be spending each week with a different group of people for 5/6 months and be sat down at mealtimes with them sharing bottle(s) of red (other colours of wine are available)! Friendships can be made but have an open mind and you can have some genuinely awesome times with your guests and they may cut you some slack if you hungovingly forgot to add the sugar to your afternoon cake and it tastes a bit like a giant baked egg with a drizzle on top…
8 – Tips
Goes along with number 9 in gaining a good bond with your guests BUT, think of it this way; you'd tip your waiter/waitress at a restaurant after a single meal, so why wouldn't you tip someone who has cooked you 3 square meals a day for 6 days straight (albeit with a bit of dodgy cooking and a hell of a lot of luck)? It can sometimes just be beer token money but play your cards right and it could actually double your monthly pay in a single week! and we all know how bad the basic pay is!
7 - Independence
Sure, you're supervisor/manager will check on you from time to time but ultimately, you're on your own and the rules stop with you. If no one's looking, why not take that dip in the hot tub that you've been forbidden from…just DON'T get caught!!
6 – Your own accommodation
It may not be the Savoy hotel, but trust me, having a space that is just the two of yours is invaluable. The last thing you want when you're ill, tired, run down and have the guests from hell is finishing a shift to be greeted by a dorm of 8 seasonnaires hyped up from their après ski session playing the 80's tunes they've just discovered through a monstrosity of a speaker whilst your resting on your top bunk bed with its springs stabbing you in the back.
5 – All expenses paid
Now this does vary between companies, but most will offer you an attractive package. Sure, the actual pay is piss poor but a season long ski pass (hopefully a full area!), ski/board hire, insurance, travel, end of season bonus and holiday pay can become reaaally handy. You won't necessarily get that with other jobs. Your pocket money